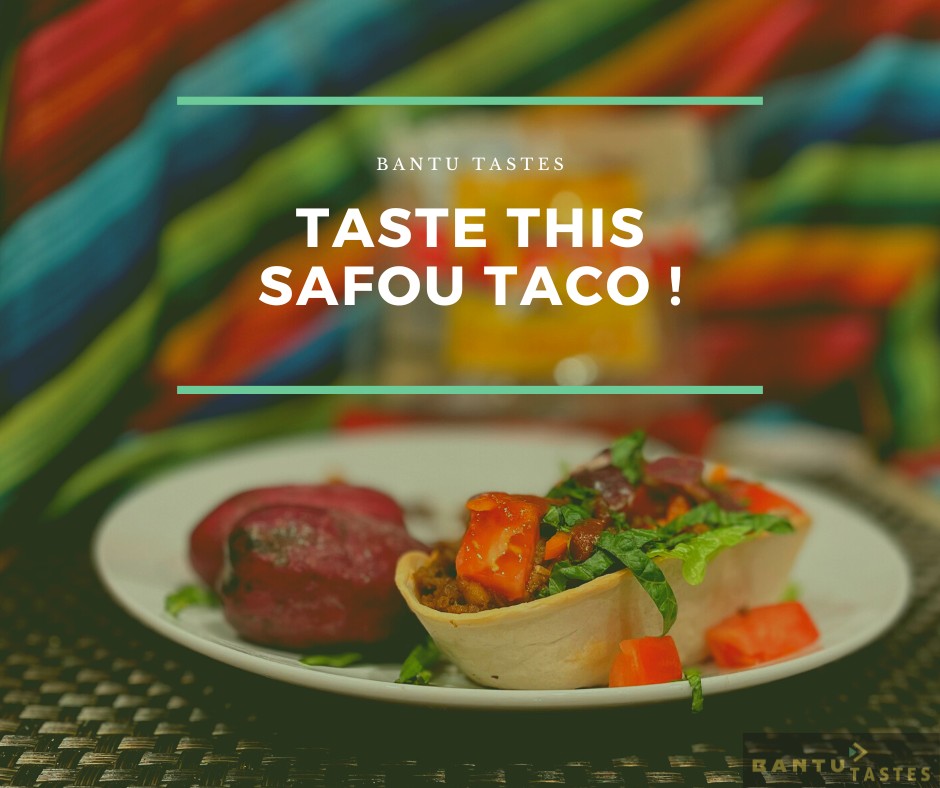 Try this unique blend between African (Safou plum) and Mexican (Taco) influences.
Preparation time : 25 Mins
Cooking time: 15 mins
Servings : 4 pers
It's easy to prepare !
Ingredients :
1 Bantu Tastes Safou pack 1lb.10oz (500g)
1 Pound of Lean Ground Beef (at least 80%)
1 Cup of Thick 'n Chunky salsa
10 Taco Shells
1/2 Head lettuce,
1 Shredded Tomato
1 Cup of shredded Cheddar Cheese
Cooking steps: 
1- Cook the beef skillet over medium heat for 8 to 10 minutes, stirring occasionally until it becomes brown, then drain.
2- Pour the Thick 'n Chunky salsa into beef. Heat to boiling and don't forget to stir constantly. You can reduce the heat to medium-low. Cook for 5 minutes and stir occasionally. Put the beef mixture into a large serving bowl.
3-Deep your Safou Plums into hot water for 3 minutes (after water is boiled). Remove the seed and cut them into small pieces.
4- Heat the taco shells as directed on the package. Serve the taco shells with the beef mixture, lettuce, shred tomato, chunk of Safou and cheese
Enjoy this delicious your meal !